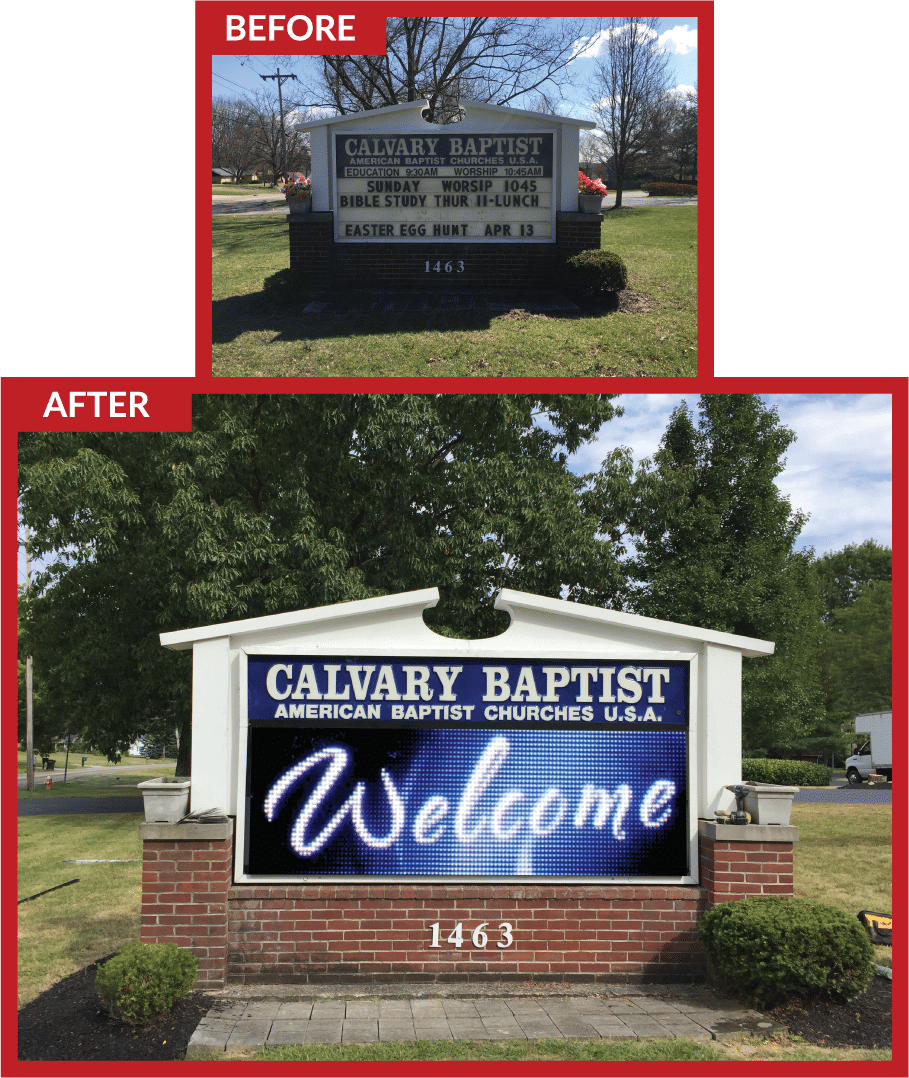 ---
---
---
Many manual changeable copy signs can be converted to state-of-the-art electronic message centers. EMCs not only attract more attention but have the ability to promote an infinite number of offerings.
---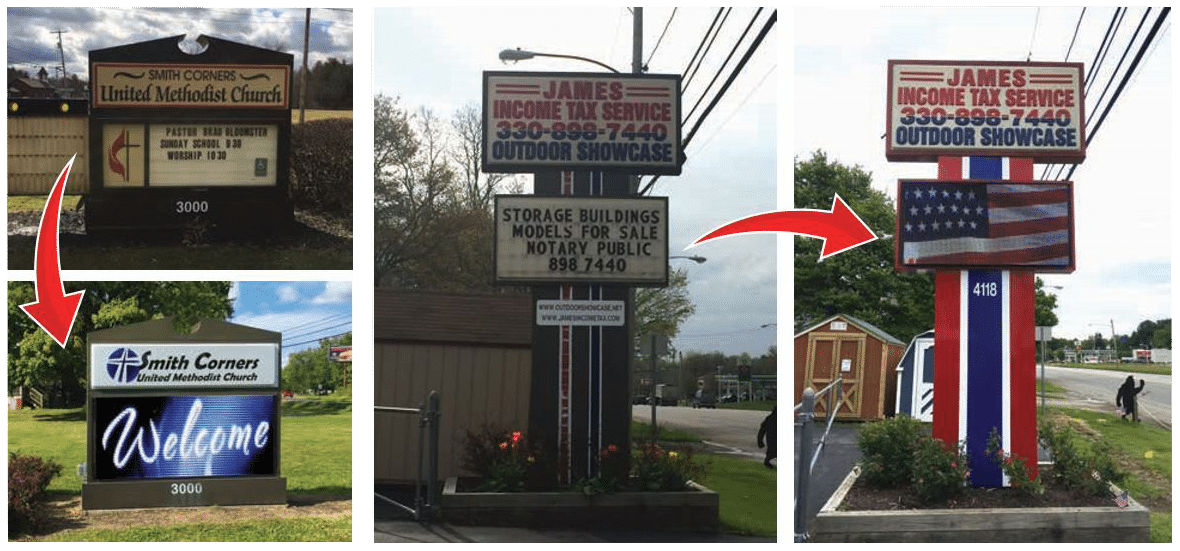 Quick and easy message creation from any device.
Flexibility to promote several products/benefits instead of only one.
More attractive and visible messages.
Easily installs into current copy board structure.
---
---
---
The Speedy Mount System allows EMCs to be mounted to a single 3", 4" or 6" square pole. Installers can choose to weld or bolt the mount to the pole, then bolt or weld the EMCs integral steel angles to the Speedy Mount.
For larger diameter poles, dual poles or round poles, we offer custom variations of the Speedy Mount upon request.
---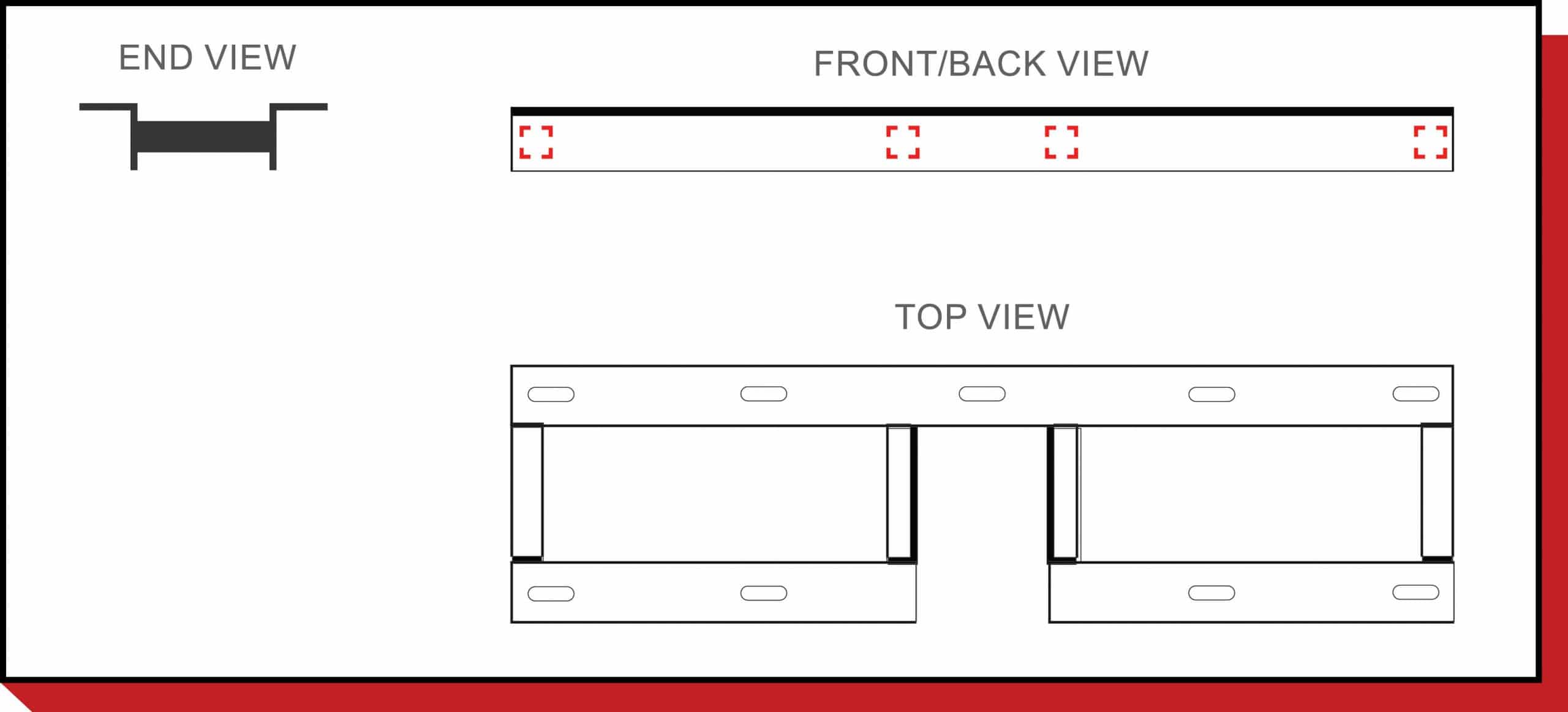 ---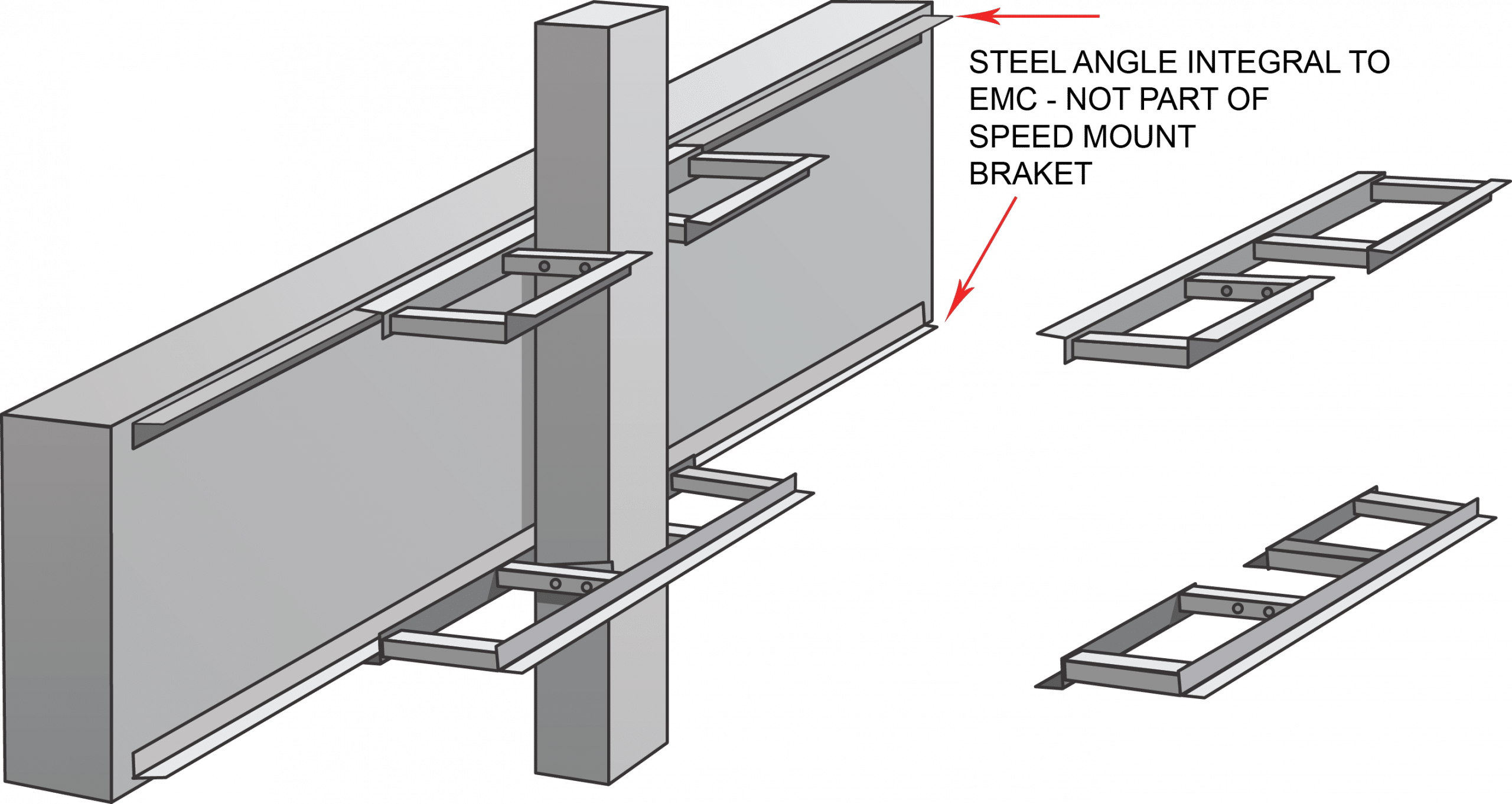 ---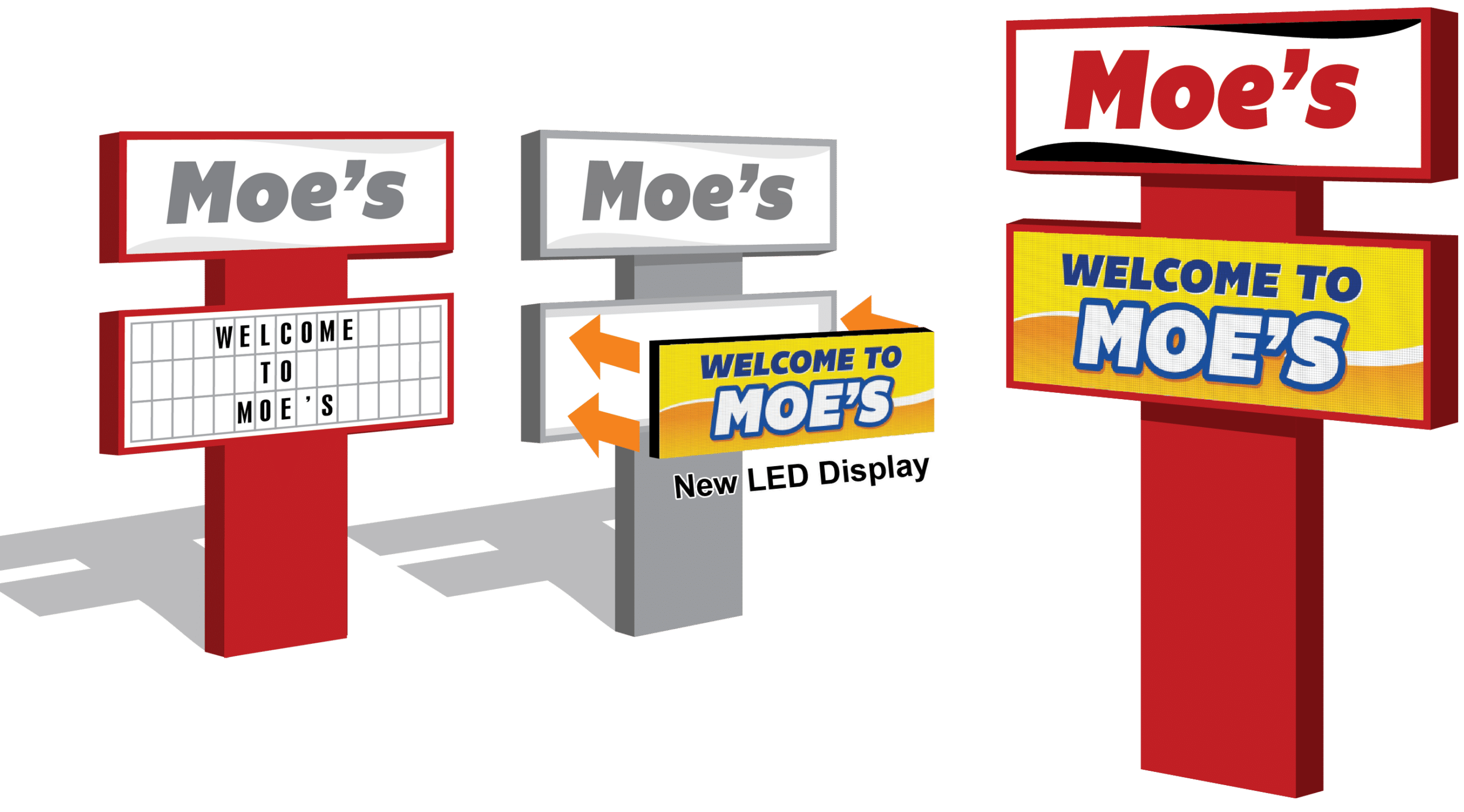 Whether you're replacing an outdated manual changeable copy sign or refacing an identification sign, Impact's retrofit system is a proven solution.