Module Retention Cable
The Impact LED G3 Series electronic message center signs are designed with dealer and customer experience in mind. We have incorporated retention cables that are attached to each 1' x 1' L.E.D. module, allowing them to hang freely when detached from the cabinet. This thoughtful feature not only prevents accidental falling and damage to the module but also provides a convenient way for technicians to access the sign without having to hold a module. We strive to provide a seamless and user-friendly design that enhances the overall experience for both dealers and customers.
Ready to talk about a sign project?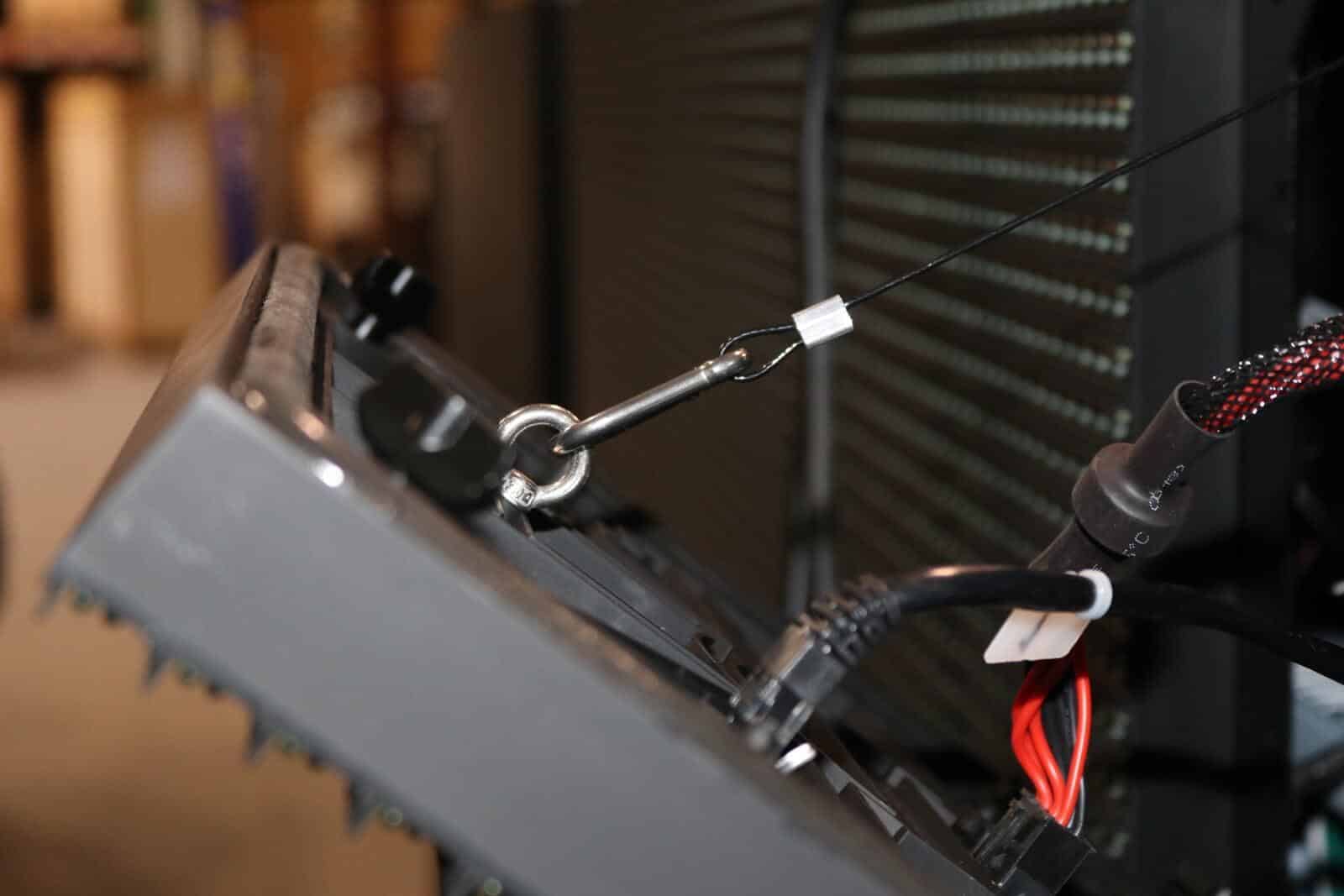 "When service techs allow modules to hang from power or data cables, it can cause unnecessary damage. Our retention cables prevent this from happening - making for a better customer experience."
- Alex Dunn, Impact LED Technician
What else does Impact LED offer?
Enjoy a fast and easy connectivity experience thanks to our partnership with Verizon wireless. No more running ethernet cables and pointing wifi antennas. Talk with our staff to find out of cell modem connectivity is the best choice for your project.
Securely hosted on Amazon AWS, and ready for 2 factor authentication, our content and sign management platform is accessible from any web browser. Impact Cloud Plus is action packed with all the features your customers will expect and plenty they'll be happy to learn!
Impact LED supplies customers with more than just awesome electronic message centers; check out our Standard Combination Packages. Illuminated box signs and a pole cover are a great addition to your EMC purchase, making your project faster and easier.