Powder Coated Cabinet
Our electronic message center cabinets are designed to withstand all weather conditions, making them suitable for installation in any location. We understand that these cabinets will be exposed to different elements, hence we ensure that they are made with the highest quality materials and finish. One of our notable features is the use of gloss powder coat finish, which provides long-lasting durability compared to traditional wet paint.
Ready to talk about a sign project?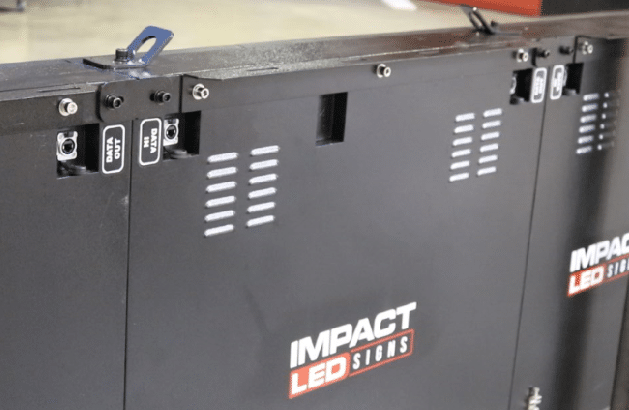 Wow your clients with a beautiful and highly durable powder coat finish.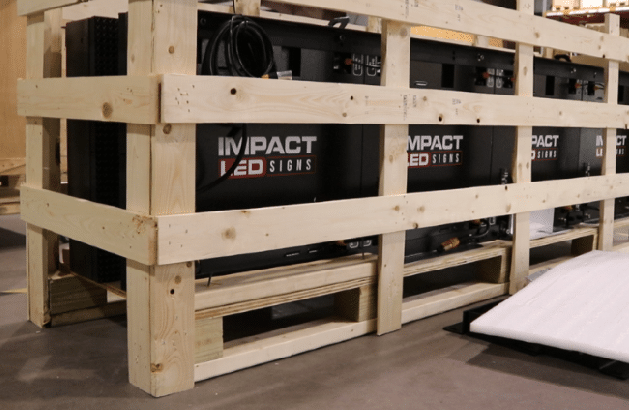 What else does Impact LED offer?
Enjoy a fast and easy connectivity experience thanks to our partnership with Verizon wireless. No more running ethernet cables and pointing wifi antennas. Talk with our staff to find out of cell modem connectivity is the best choice for your project.
Securely hosted on Amazon AWS, and ready for 2 factor authentication, our content and sign management platform is accessible from any web browser. Impact Cloud Plus is action packed with all the features your customers will expect and plenty they'll be happy to learn!
Impact LED supplies customers with more than just awesome electronic message centers; check out our Standard Combination Packages. Illuminated box signs and a pole cover are a great addition to your EMC purchase, making your project faster and easier.